WELCOME NEW WELL-BEING WARRIOR TRIBE MEMBERS!
This course will guide you through each facet of your health and teach you the tools to make sure you're thriving amidst uncertainty.
Here's what you get with Well-Being Tools for Transitional Times:
Gain in-depth knowledge of the TIPS and TECHNIQUES I have used with countless Professional and Olympic Athletes, Start-up Entrepreneurs, and World-Renowned Musical and Performance Artists.
Discover How To THRIVE even in the midst of challenging times...So you can increase HAPPINESS, find yourself in FLOW more often, improve your RELATIONSHIPS, have CLARITY in your PURPOSE, and start TAKING ACTION today!
Learn the WISDOM and SKILLS I've learned from some of the most respected teachers in the world with one click of a button.
Get more GROUNDED, Feel more PREPARED, and have the COURAGE to take on what each day gives you.
Have more clarity with practical easy to apply tools RIGHT NOW amidst all the noise present in the Health and Wellness space.
Let go of limiting beliefs, energy blocks, and FEEL AMAZING so you can attract NEW OPPORTUNITIES, people, ideas, and actions from a renewed sense of ZEST and VIGOR.
Access to the EXCLUSIVE Facebook Group WELL-BEING WARRIOR TRIBE where you can share insights gained and get support from fellow Well-Being Hackers on the their journey to a LIFE WELL LIVED.
Lifetime Access to the course materials so you can keep living a life well lived for years to come!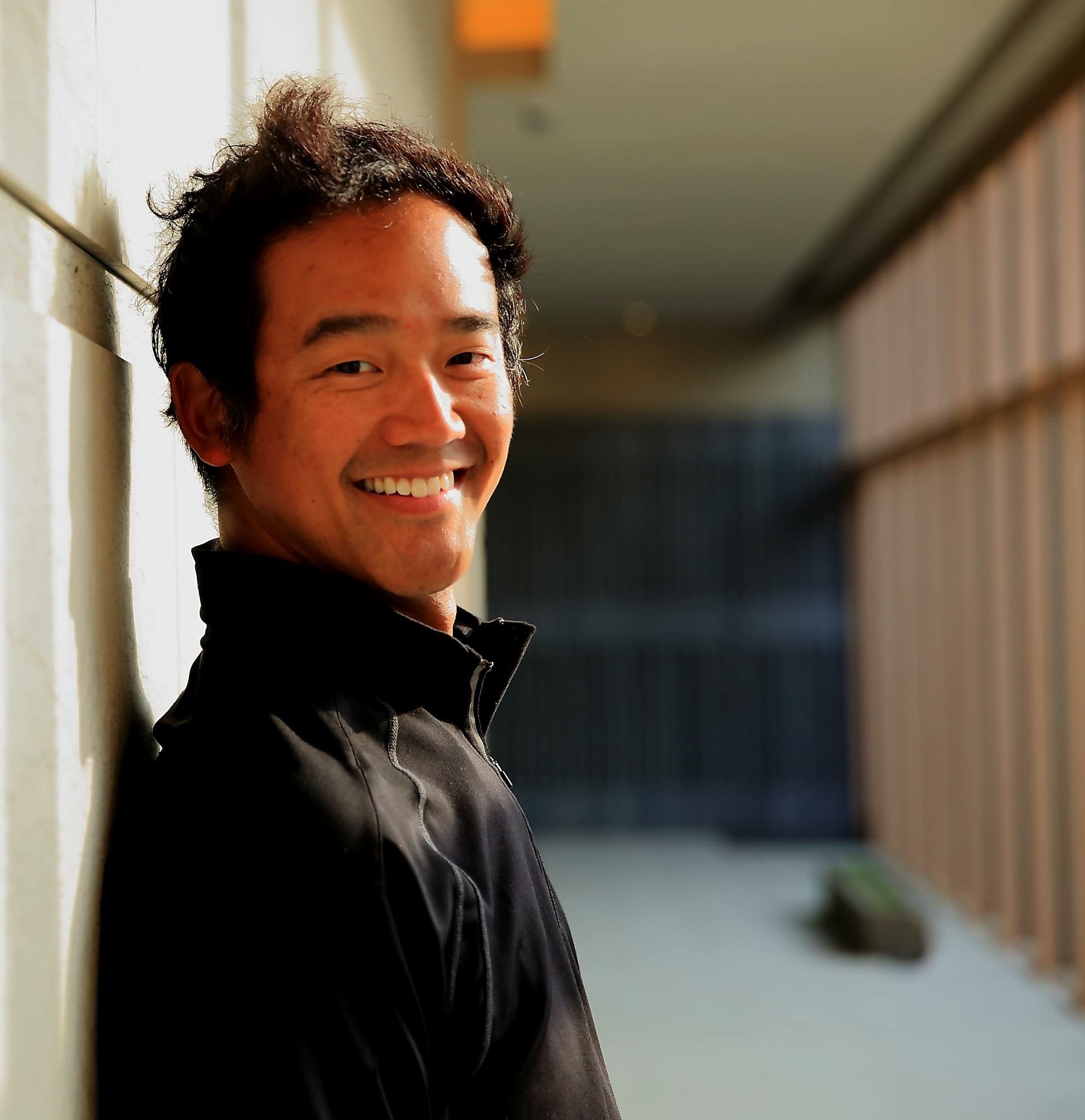 Greetings!
I'm Erwin Benedict Valencia, but my friends call me "E.".
I'm a Well-Being Coach and Polymath (meaning I'm an expert of heaps of other stuff!). My mission is serve others by bringing the science of gratitude and the art of well-being to all.
Through my more than twenty-year career in the Health, Wellness, and Performance Industry, I've helped thousands of beautiful humans like yourself, live a life filled with zest and purpose. I've fulfilled my dreams and worked with some of the greatest athletes, the most talented performance artists in the planet, and the most driven start-up entrepreneurs and global change makers who just want to LIVE FULLY.
Now, I'm here to teach you how to reach your own high level of performance and well-being. LET'S DO THIS!
Don't take my word for it, here is a small collection of friends that I've served throughout the years:
"Erwin is one of the most incredible, loving, joyful, supportive, talented humans I know and if his course makes you even 10% as happy and in FLOW as he is, it will change your life. His deep experience with professional athletes, top leaders and his focus on educating his athletes on multiple physical, emotional, and spiritual modalities is new and unique. Do It. You won't regret it." - Radha Agrawal/ CEO and Co-Founder, Daybreaker
"E's understanding of well-being is apparent with the glow of unmatched energy and focus he presents with daily. He has helped guide me to new heights through a few simple words of wisdom and through his day to day actions he has gratefully been willing to share throughout the years. I'll be the first group of many to learn from this course helping me grow personally and to pass on the wisdom to many around me." - Jonathan Filipe, PT, DPT, ATC, CSCS/ Senior Healthcare Provider, US Olympic and Paralympic Committee
"E is the epitome of gratitude in fullness and practice. he is generous and genuine in his leadership. I was lucky enough to experience a workshop and the lessons will last a lifetime!" - Ko Im, Community Editor, Ad Week
"I cannot, in quantitative terms, measure the influence that "E." has had on my life both professionally and personally. He has authentically shared his journey, allowing me to see his unique path and his motivation. I believe that is what the best mentors do, they inspire you to help, not only yourself, but to help others!" - Alexis Griffin, PT, DPT, SCS, ATC / CEO, Reach Outcomes
"E is the maverick of mindfulness. He's hard-working, compassionate, and takes the time to nurture and maintain excellent relationships with coworkers and friends. I am lucky to have known Erwin for over a decade now. Any organization he works for or with is fortunate to have his unique skill set." - Leah (Ai) Aiyer, PharmD, BCACP / Experience Pharmacy Manager | Positivity Driver
Frequently Asked Questions
HOW WILL THIS COURSE REALLY HELP ME?
This course is built with one thing in mind-- To help you THRIVE no matter what the circumstances around you are. The TOOLS in this course are easy, simple, and practical. Think of it like daily maintenance tips to make sure you car runs smoothly during extreme weather season-- adding some gas (or electricity), maintaining proper tire pressure, making sure the both front and tail lights work accordingly.
HOW LONG IS THE COURSE?
The course consists of twenty-two short videos that can be completed at your own time. NO RUSH! If you want to watch it all at one time, go ahead! But I'd suggest that you take some time to complete each section at a natural pace and reflect after completing each exercise at the end of each module. That way you can understand fully how it how it can support your current transition in order to help you continue to flourish.
IS THERE A TEST AT THE END OF THE COURSE?
I know, it sounds silly, but if you're anything like me, its always a valid question. The simple answer: NO. There is no test at the end of the course. The test will out there in the real world and your ability to use the tools you've learned in this course in order to help you thrive even when you're in the midst of transitional times.
I DO NOT HAVE A BACKGROUND IN ANY HEALTH AND WELLNESS-RELATED FIELD. WILL I HAVE A HARD TIME UNDERSTANDING THE TECHNIQUES IN THE COURSE?
A background in wellness or health-related field is not required to take or understand this course. In fact, it was built to be so simple that even my 10-year old nephew could understand it.
HOW LONG WILL I HAVE ACCESS TO THE COURSE AND MATERIALS?
You will have access to the course as long as you like. And in fact, as one of the first customers, you will immediately have access to any new materials or versions of this course, as a gesture of gratitude for trusting in me to serve you through some of these challenging times.